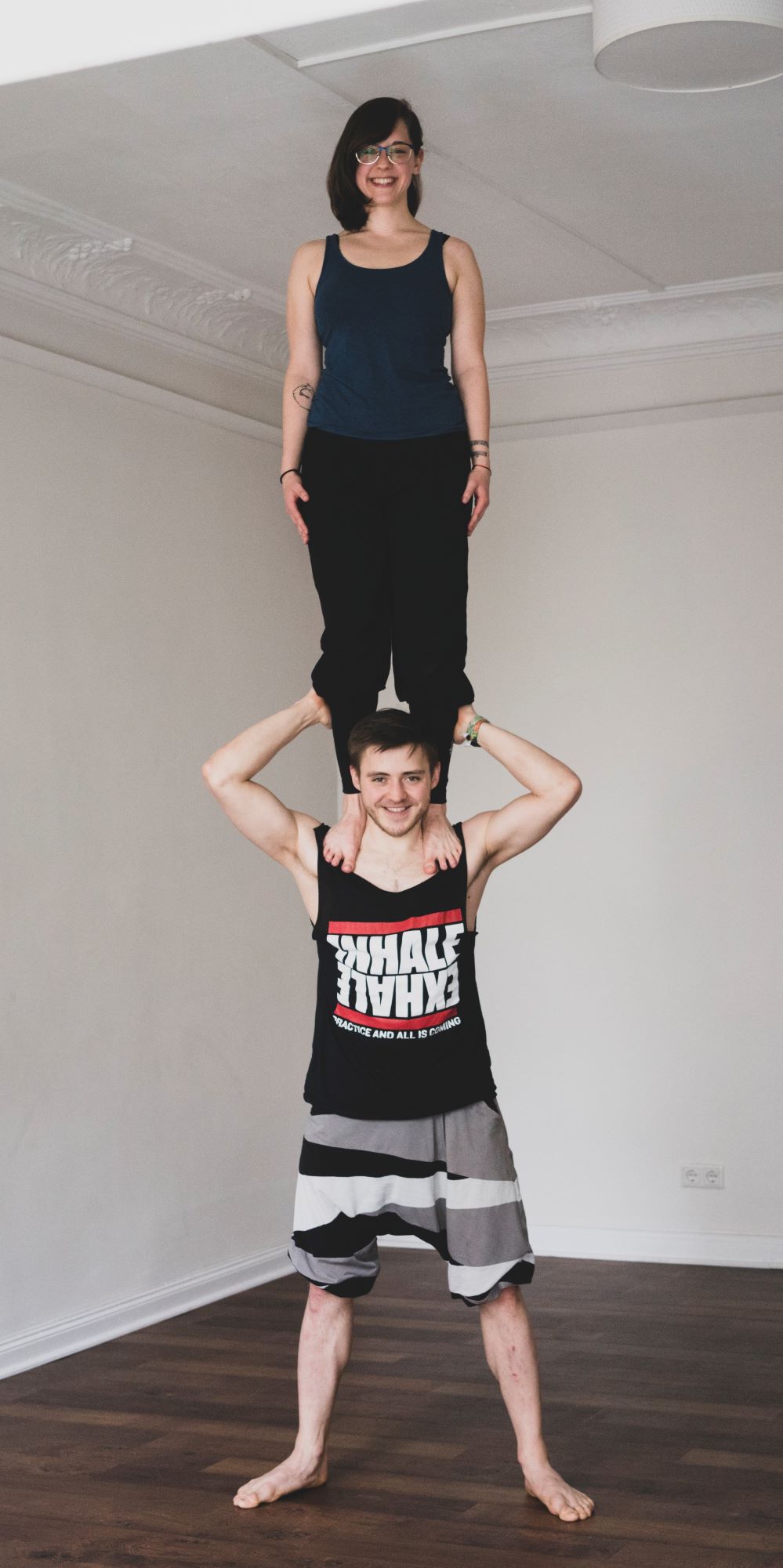 Hi! My name is Svea, I'm a certified yoga and AcroYoga teacher as well as a psychologist-to-be living in Braunschweig, Germany with my boyfriend and two rescue dogs. I teach weekly group classes and am available for private classes too. I'd be happy to work with you in person or via video chat if you can't make it to Braunschweig! Please feel free to message me if you have questions about my work or would like to set up an appointment.
My passion is to help you feel more at home in your body and give you tools to approach life with more ease, steadiness and clarity. While studying with one of my teachers, Alexandria Crow, I learned to facilitate yoga classes where each and every indiviual who wants to participate in a yoga practice can participate fully and without feeling left behind, left out, or less than, and for anyone who wants to practice to have access to yoga's potential in a sustainable, longterm way.
This means that you will find no shapes in my asana classes that are either structurally inaccessible for most of my students or problematic and unsustainable for those who can perform them temporarily- I credit Alex with this wording. I will help you make choices that work for your body and always offer opportunities during class to explore and experiment. Everyone is truly welcome and accepted just as they are every time they step through the door. If I can't adapt a sequence for your needs in a group setting, you are welcome to meet me for a 1:1 session!